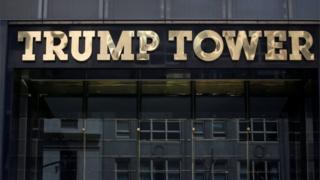 A US Secret Service laptop with Trump Tower floor plans and other sensitive material was taken from an agent's vehicle in New York, US media report.
Authorities said the laptop was taken on Thursday morning and contains sensitive information.
The computer has details on the criminal inquiry into former Democratic candidate Hillary Clinton's use of private email, according to ABC News.
Police are looking at surveillance footage to identify a suspect.
US Secret Service laptop 'stolen'