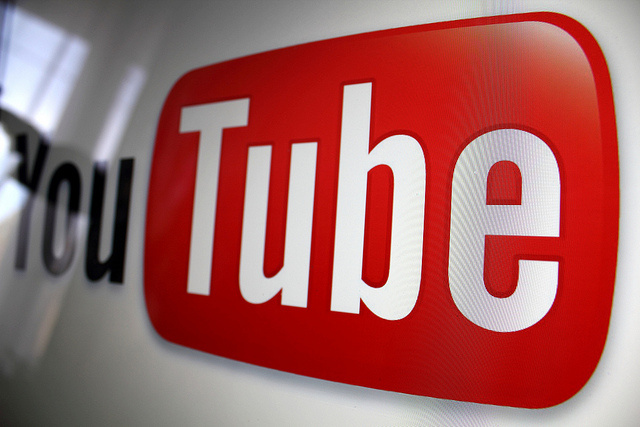 YouTube and Google have some explaining to do to the government of the United Kingdom. According to a report by UK publication The Times, government-funded advertising has appeared in front of extremist videos on YouTube. The UK government has summoned Google to explain why taxpayer funded-advertising was allowed to roll on videos by "rape apologists, anti-Semites, and banned hate preachers."
The Times found that these advertisements resulted in payouts for extremist YouTube creators, including American white nationalist David Duke and Holocaust-denying fundamentalist pastor Steven Anderson, who praised the killing of 49 people in the Pulse nightclub terror attack. The Times' investigation revealed videos from these and other extremist creators included ads from the Home Office, the Royal Navy, the Royal Air Force, Transport for London, and the BBC.
The UK's Cabinet Office now has a temporary restriction on YouTube advertising until it's reassured that those messages can be "delivered in a safe and appropriate way." According to the BBC, The Guardian, Channel 4, and the BBC itself have also pulled advertising from YouTube. This comes after the UK government decided to move away from TV advertising and focus more funding on digital advertising on outlets like YouTube, with the Cabinet Office saying these outlets are a "cost-effective" way of reaching mass audiences.
This is the latest in a string of situations in which social media companies received backlash for not doing enough to police the hate speech that occurs on their platforms. Earlier this week, Germany threatened to fine social media outlets like Facebook $53 million if they do not allow users to complain about posts containing hate-speech or fake news and if the company didn't work to remove illegal content. Germany first proposed this measure last year and mostly targeted the publishing of fake news stories on social media.
The managing director of Google's UK team, Ronan Harris, addressed the situation in a blog post, saying the company recognizes the necessity of "strict policies" that dictate where Google ads appear. In the last year, Google removed nearly 2 billion bad ads; however, Harris acknowledged that the system isn't perfect: "In the vast majority of cases, our policies work as intended…. However, with millions of sites in our network and 400 hours of video uploaded to YouTube every minute, we recognize that we don't always get it right."
The blog post goes on to insist that the number of advertisements appearing on extremist content is small, but Google is already conducting a "thorough review of its ads policies and brand controls" and will make changes soon to allow companies more control over where their ads go. Programmatic advertising automates the process of buying and selling digital ads, and Google already has systems in place that let advertisers filter the types of content they want their ads to appear on. But with hate speech always present on social media, companies want even more control over their messages.
Last month, Disney cut ties with YouTube's top creator, PewDiePie, after he made anti-Semitic jokes in a number of videos. That also led to Google to remove PewDiePie from a "family-friendly" ad network he was previously included in and cancel his YouTube Red show.
It's unclear if Google and YouTube will police content more because of these incidents, but other social media outlets, including Twitter, have banned and suspended users in the past due to hateful and extremist content. We've reached out to the UK Cabinet Office and YouTube for further comment.
UK government halts its YouTube ads after some appear on extremist videos – Ars Technica