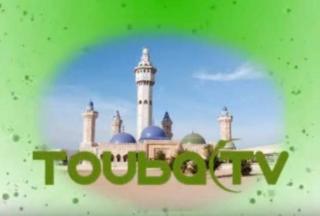 A religious TV channel in Senegal has blamed an unidentified saboteur for the "satanic trick" that led to a hardcore porn film being shown on air.
Touba TV's viewers were shocked when explicit sexual content appeared on their screens between 13:10 and 13:30 local time on Monday.
The privately run TV station had initially said that a troublesome "network bug" had led to the blunder.
Touba TV is run by Senegal's influential Mouride Islamic sect.
The channel has laid a complaint with the authorities to identify the culprits.
The pornographic material ran during a popular programme, Tarixu Juma for about 15 minutes.
"As a religious channel, the management of Touba TV and all our audience members are outraged and unreservedly condemn this criminal act which seems to be sabotage and a satanic trick designed to undermine a channel which is known to stand for Islamic values and teachings," Touba TV management said in a statement.
The channel broadcasts religious programmes promoting Islamic values and teachings.
It is not clear how the perpetrators accessed the station's network.
Touba is the holy city of the Mouride sect, which wields considerable political and economic power in Senegal.
Read more:
Senegalese trek to Muslim festival
In pictures: Senegal's Mouride Islamic sect
Senegal's Touba TV blames 'satanic trick' for porn gaffe