The NCAA tournament is nearing its conclusion, but regardless of what happens between now and when the confetti falls in Glendale, Arizona, on Mar. 3, one of the most interesting storylines of the 2017 Big Dance has already been written.
It comes from the SEC — a conference long known as a football powerhouse, which has put three teams into basketball's Elite Eight. No. 7 South Carolina and No. 4 Florida play in the East Regional final on Sunday, meaning the conference will have at least one representative in Glendale. They could get two if No. 2 Kentucky can beat No. 1 North Carolina in the South.
Regardless of outcome, it has been a banner NCAA tournament for the SEC. And thanks to this year's tournament success, coaching upgrades and improved recruiting, the conference should be even better going forward. Yes, we could be seeing a bit of a basketball revolution in an area known almost exclusively for its football.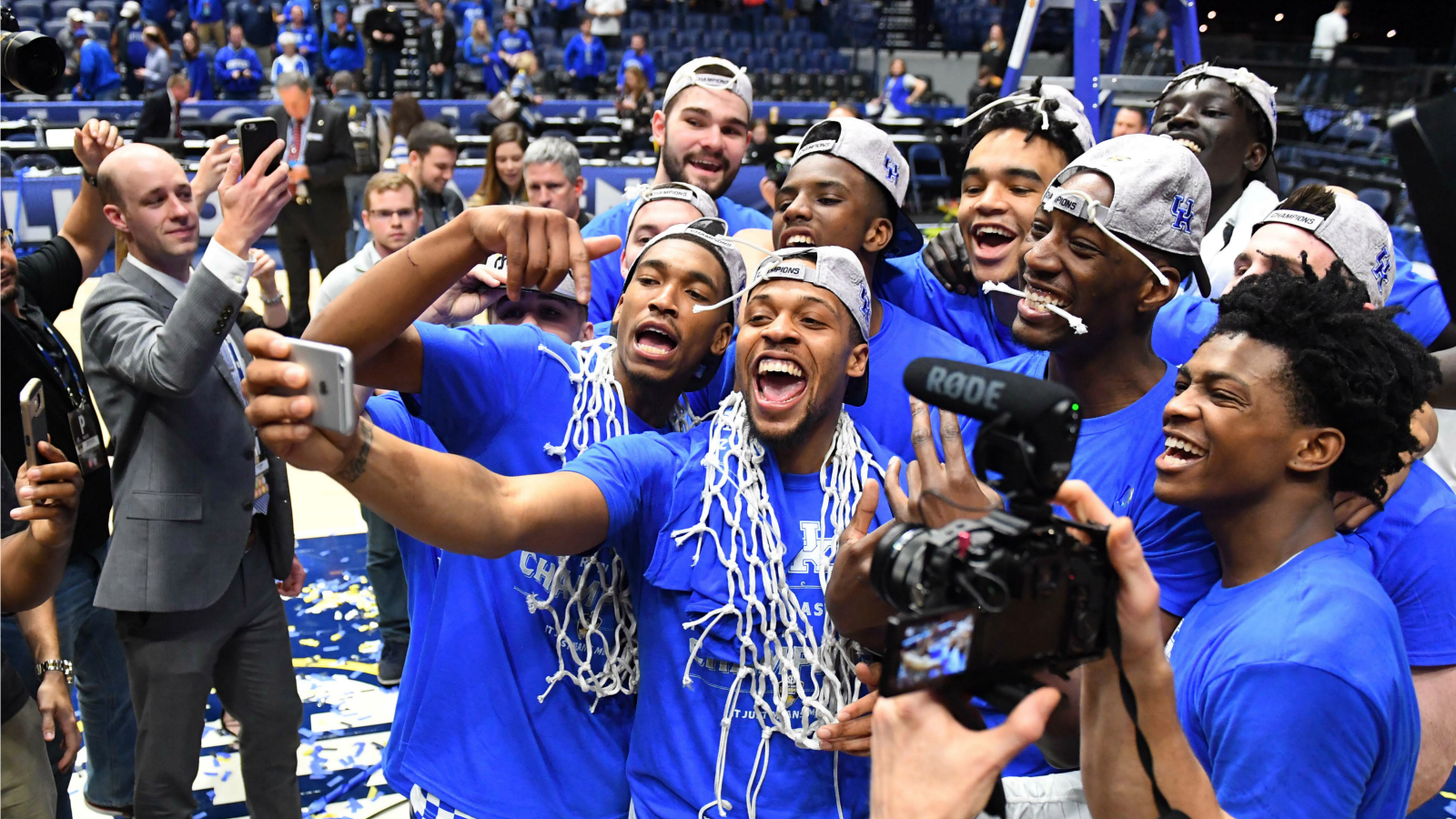 Yes, since 2010, Kentucky (6) and Florida (5) have more Elite Eight appearances than any other school in the country. (More traditional powers like Kansas (4), North Carolina (4) and Duke (3) lag behind both the Wildcats and Gators.)
But for the SEC, the problem has always been the conference's depth. The hierarchy has always been Kentucky, then Florida, then mostly mediocrity behind it. But that appears to be changing. It feels as though every program in the conference has made an upgrade in the last few years, and have reasons for optimism going forward.
First, there are the coaches.  Some are obvious, like Frank Martin at South Carolina. But Auburn also traded in Tony Barbee for Bruce Pearl (three Sweet 16s, one Elite Eight at Tennessee), Mississippi State snagged Ben Howland (three Final Fours at UCLA) and Alabama hired Avery Johnson, a former NBA Coach of the Year.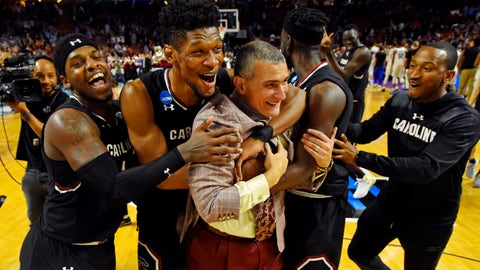 Vanderbilt (Kevin Stallings from Bryce Drew) and Missouri (Kim Anderson to Cuonzo Martin) also appear to be in better positions today than they were a year ago. And while Florida might not be "better off" without Billy Donovan, Mike White has proven to be a dynamic young coach in his own right.
Even better than the coaching talent, though, is the talent they are bringing with them to their respective campuses. Like the men leading these programs, there has been a talent upgrade across virtually every program on the court as well.
Of course, Kentucky and John Calipari has long been the gold standard. But in the past three years, non-traditional schools like Texas A&M (2015), Mississippi State (2016) and Alabama (2017) have all brought in Top 10 recruiting classes, according to Scout.com. Auburn and Pearl have clearly upgraded talent, and it didn't take long for Martin to make his presence felt at Missouri: He just got a commitment from the No. 1 high school player in the country, Michael Porter Jr., on Friday.
— Michael Porter Jr. (@TheMPJ1) March 24, 2017
Add it up and it should make SEC basketball must-watch TV next winter. Kentucky will start the year in the Top 10, while Florida, Arkansas and Vanderbilt returning most of their key pieces off tournament teams should also put them in the Top 25. Texas A&M didn't make the Big Dance, but with five starters returning — including projected lottery pick Robert Williams — the Aggies, too, could crack the Top 25. Alabama will add McDonald's All-American Collin Sexton to a core that includes leading scorer Braxton Key and should enter the season with the expectation of making its first NCAA tournament of Avery Johnson's tenure.
It's been a banner year for the SEC in 2017.
But the best might be yet to come.