Disappointment was in abundance on Thursday — and not just thanks to millions of busted NCAA tournament brackets.
We have a choice. We can keep pretending the tourney is one of the biggest events in all of sports, or we can be honest with one another: the NCAA tournament is extraordinarily overrated. The buzzer-beaters are fun. We all love a good upset. But the NBA's one-and-done rule has sapped college basketball of its spectacle — because without actual decent basketball players, the vast majority of the games are unwatchable. 
On the first day of the First Round of March Madness, as the upset fever was supposed to reach its maddest peak, we had to sit and watch 18-year-olds jack up awful shots (hey there, Princeton!), commit maddening turnovers (how are you, UNC-Wilmington?) and insult the very sport itself (what in the world, Vanderbilt?!).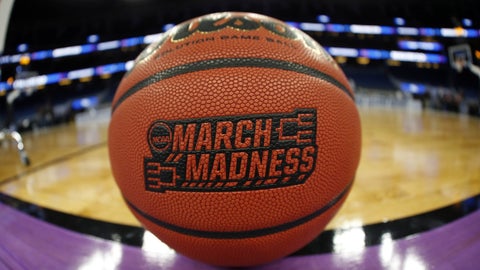 It wasn't supposed to be like this.
Forcing prospects to play at least one year in college was supposed to prevent high schoolers from getting in over their heads against grown men in the NBA. It was supposed to reinvigorate college basketball, too, as the best young players would no longer be able to go straight from the preps to the pros.
Instead, the one-and-done rule gave every halfway-decent college player the undeserved confidence he could make it at the next level. Since they're no longer playing against skilled upperclassmen, there's no real barometer of how well they'll perform against guys who are no longer teenagers. Dominate a game or two in front of the right scouts, and everyone says you're a "projected lottery pick" — along with 45 other guys.
You might wonder why it took 10 years for the NBA's draft rule to have such a drastic effect, yet that misses the mark. The first rounds of the tournament have become progressively worse over the years as more and more players have skipped coming back for a second year.
We just didn't want to acknowledge we were wasting our time.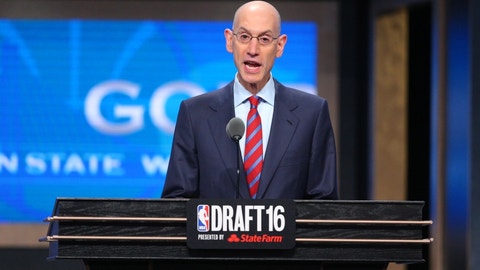 You might argue players have left college early for years, but look at the 2001 title game. At the height of the prep-to-pros trend, Duke senior Shane Battier and sophomores Carlos Boozer, Jay Williams, Mike Dunleavy Jr. defeated Arizona junior Richard Jefferson and sophomores Gilbert Arenas and Luke Walton. That's seven NBA players.
Or consider the 2007 national champion Florida team, led by juniors Al Horford and Joakim Noam. Both future NBA All-Stars, Horford and Noah came back to school because they felt like repeating their title run.
Going back to college for a second season (or more) was acceptable 15 years ago. It was perfectly OK 10 years ago. In 2017, it's a giant red flag. There's too much incentive to make the leap to the Association if there's the slightest chance a young man can cash in as a first-round pick.
Meanwhile, the coaches are forced to adapt to the players they have, since the other option is a down season or two and the unemployment line. So teams run similar pick-and-roll-based offenses and hoist 3s, because that's what works in the pros — but they ignore the try-hard, lane-clogging defense that ball handlers face once they turn the corner. After that basic action fails, it's back to the one-on-one, isolation-heavy style everybody learned in AAU. Rinse; repeat; turnover.
Yes, there are fine players in college, and the later rounds offer compelling basketball from time to time. That should come as no surprise. The premiere institutions remain stacked, since they've gobbled up the few game-changers left in the college ranks. Yet take the opening rounds, add in the never-ending sprawl of play-in games and conference championship tournaments, and March Madness starts to feel like a chore.
So if you're wondering why you had access to every game on Thursday and still felt the need to look for something else to watch, don't overthink it. The best players make for the best games. Take them away, and all you have is a for-profit enterprise dependent on manufactured, last-second drama to grease the wheels — drama that requires bone-headed decisions to capture our attention.
That's not entertainment; it's schadenfreude.
The NBA's one-and-done rule has ruined the NCAA tournament – FOXSports.com