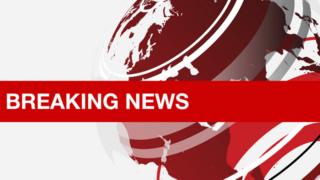 Twenty children have been killed in a minibus crash near the South African capital Pretoria, emergency services have said.
The children died after the vehicle burst into flames following a collision with a truck just north of the capital.
They were understood to be both primary and secondary school age children on board.
Gauteng province's education minister has described it as a "dark day".
South Africa bus crash 'kills 20 children'