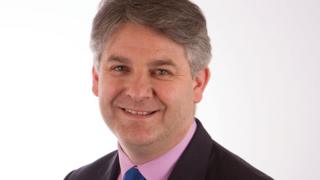 Judges should face punishment if they "consistently" give lenient sentences to criminals, a Tory MP has said.
Philip Davies, MP for Shipley in West Yorkshire, called for justices to be held accountable if they do not jail offenders who subsequently go on to commit more serious offences.
Mr Davies said it was time for judges to face up to the impact of their their decisions.
The MP was speaking during the second reading of the Prisons and Courts Bill.
He told fellow MPs in the Commons: "It should be clear to many that where a judge consistently allows offenders to avoid prison and those offenders go on to make others suffer as a result of their continuing crime spree, there should be accountability for the judge," he said.
"And there should really be consequences for that judge as well.
"In particular, where they don't hand down custodial sentences which would be perfectly justifiable and possibly even expected, and particularly when the offender goes on to reoffend."
He also suggested raising the retirement age for judges from 70 to 75, the same age limit as for jurors.
Mr Davies also called for an end to early releases for inmates and suggested longer prison sentences would curb reoffending.
The Ministry of Justice had yet to make any response to the suggestions.
Punish judges for lenient sentences, MP says}